PHOTOS of strange winged creature prompt 'angel' sighting debate online
RT Published time: 12 May, 2018 10:36 https://on.rt.com/954g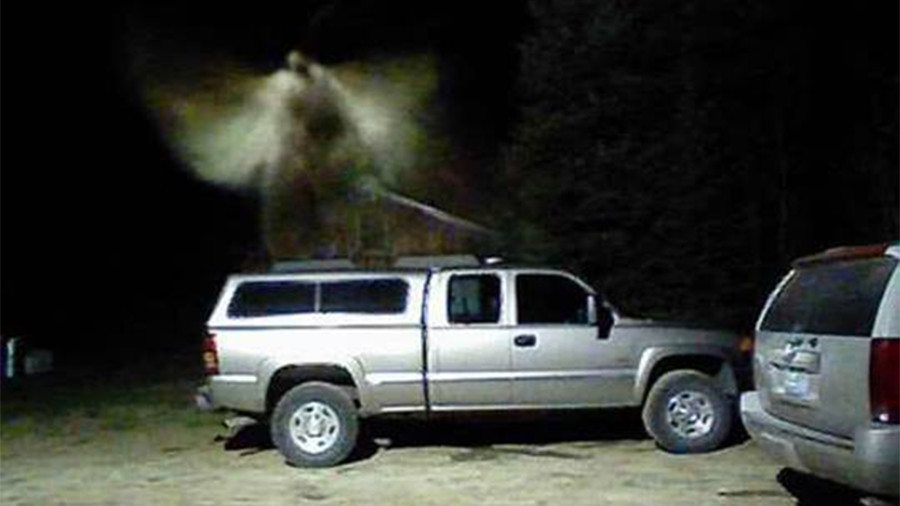 One of the images captured by the motion sensor camera © Glen Thorman / Jordan Rivers Church
A small community in northern Michigan believes it has been touched by an angel after a motion-sensor camera captured a mysterious object apparently looming over a parked vehicle. People online, however, remain unconvinced.
According to the local church in East Jordan and the man whose camera detected the presence, the image clearly shows a head and wings.
READ MORE: 'Not today, Satan': Internet reacts in horror over couple's freaky selfie (PHOTO)
"I said, 'That's an angel!' And I was just blown away," Glen Thorman, a fire chief, told local TV station 16WNDU. Thorman quickly contacted his wife and pastor to share news of the find.
Jordan Rivers Church posted the pictures on its Facebook page, saying the photos had not been altered, and sparked a debate over what the camera had really captured.