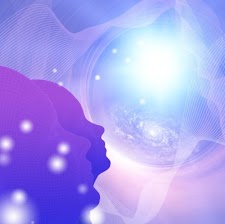 By Lisa Renee
Dear Ascending Family,
Consciousness is Energy
During the Ascension Cycle the planet and humanity is undergoing vibrational shifts which radically impact the individual mind, the collective race mind, the planetary mind; all which exist at uniquely different frequency rates of Consciousness. Each of the uniquely different frequency rates of Consciousness form a distinctive level of energetic intelligence or sentience. Sentience is the varied ability of any type of entity to have a subjective perceptual experience as a characteristic of intelligence or as a facet of developing higher sensory perception.
The higher the overall frequency of the Consciousness that uniquely forms the energy of any entity is the relationship to more advanced levels of intelligence and sentience. It is a natural biological process for all human beings to have the ability to evolve and to Expand Consciousness whichincreases levels of sentience.
What is Consciousness? Consciousness is energy, and energy is Conscious, they are both interchangeable. All energy is intelligent. Our Soul and Monadic spiritual body is Consciousness and therefore Intelligent Energy.

What is Sentience? Sentience is the ability of any type of entity to have a subjective sensory or perceptual experience as a characteristic of intelligence, higher mind or as a facet of developing higher sensory perception. Sentience levels, the acquiring of senses, are based on the quality of energy and Consciousness rate of frequency which works as a function through that body.

What is Expanding Consciousness? Increasing energy through the intentional connection with higher frequencies is what changes the rate of vibration. What we think and how we behave is a rate of frequency. If we change how we think and behave we raise our frequency. Access to higher frequency is how one accesses higher intelligence which are levels of higher operating sentience. Expanding Consciousness goes beyond acquiring mental knowledge in linear thinking and into the realm of direct cognition and higher sensory perceptual experiences. Expanding Consciousness allows one to perceive things as they really are and not what one wishes them to be.  Expanding Consciousness means:

increasing energy to the body, mind, heart and spirit

increasing intelligence through non linear thinking

increasing consciousness frequency

increasing sentience and sensory abilities

increasing connectivity between body functions; physical, mental, emotional, spiritual

increasing awareness of intelligent energy in all things

increasing the connectivity of higher spiritual bodies

increasing frequency rate of combined energetic bodies

increasing energetic synthesis which initiates dormant DNA/RNA

increasing health and wellbeing through homeostasis

increasing peaceful and benevolent feelings

decreasing energy blocks which reduce density levels in matter

decreasing pain, addiction and suffering

decreasing deception, lies and delusions from magical or wishful thinking
With the Sophianic Body Correction underway, the transformation of our Expanding Consciousness merges with the greater scientific understanding of initiating previously dormant DNA/RNA. The capacity of DNA activation made through expanding consciousness, by expanding energy and higher frequency rates, plays an important and direct role in spiritual ascension. The continual expansion of consciousness will push humanity to go beyond linear thinking and adapt to nonlinear thinking in order to resolve the many issues humanity faces.
Linear vs. Non-Linear Thinking
Linear thinking is the process of thought following known step-by-step progression where a response to a step must be elicited before another step is taken. (Step 1, Step 2, Step 3….) Linear thinkers put things in order as they experience them in a sequential manner, like a straight line. A straight line between two points has been the way we have been educated as the most effective way to get from one place to another. Linear thinkers see the world mostly as black and white (the polarity structure or bi-wave influence). A person limited to linear thinking has mental blocks in reaching more options for resolution or reaching compromise because they cannot perceive outside a certain parameter. An example of limitation in linear thinking is the capacity to creatively problem solve an issue if the primary procedure breaks down, to find alternative ways, to inquire or ask the right question in the problem solving equation, or to find the balance point for resolution. Additionally, linear thinkers do not communicate with the consciousness inherent in living things, like the land, animals and nature.  Because linear thinking is repetitious and in many situations the outcome or result never changes, this stunts higher sensory perception and suppresses consciousness. The mind gets stuck in a gear of belief and linear experience that it cannot shift out of. The more inflexible the mind, the weaker it is.
Most people perceive the external structures of reality based on information conveyed by their main senses, which is their operating sentience level. Some people have five main senses that are controlled by their Unconscious Mind functions, and others with developed higher sensory perception, have accumulated more sensory ability by expanding their access into their higher mind function. If sensory information is missing, partially blocked, or misunderstood through wrong perception, people impose their semblance of linear order without the benefit of all the proper information. This is assuming something to be true and accurate while holding only the tiniest infinitesimal variable that prevents one from seeing the whole facts or larger picture.  Purely linear thinking ultimately confines the intelligence to the lower aspects of mind and lower instinctual senses. Linear thinking contracts energy. Linear thinking contracts consciousness and limits expanded sensory feelings such as intuition. Thought addicted linear thinkers close down their heart and this closes down their body feeling mechanism.
Non-linear thinkers have developed a capacity for spiral thinking and problem solving which extends into multiple directions or as an outward expansion spiral. Rather than thinking in step by step moving in one direction, spiral thinkers inherently know that there are multiple starting points from which one can apply the solution to a problem. Spiral thinkers are able to traverse the many directions the problem may have and find the central root or causal issue of the problem, rather than trying to solve the surface symptom. Most world problems have a causation of which many layers of other problems are stacked on top in layers as the result. This is the same as a medical diagnosis giving a label to something that does not address the deeper cause and its root infection. Most linear thinking keeps the mind sliding on the surface going back and forth and finally in a circle which remains static. Nonlinear or spiral thinking allows the mind to go deeper to the root of the problem, spiral it out in multiple directions from its source, which is the most effective way to impact deeper resolution and change.  Spiral thinkers are accessing beyond the functions of the three layers of ego mind. They access a new higher sensory ability through the contact made to the higher mind, which is a function of higher consciousness or spirit-energy intelligence. Training your mind to go beyond linear thought and into nonlinear thinking expands energy, expands consciousness and potentially opens ones heart and feeling centers.
How Does Energy Contract and Expand?
Energy is Consciousness and it either contracts or expands to maintain or increase its frequency rate. The process of how fast or slow energy contracts back towards its center point of source field is the Vibration rate. The process of how fast or slow that same energy expands away from the center point of the source field is the Oscillation rate. The combination of both the pattern of Vibration (contraction) and Oscillation (expansion) speed is what determines the frequency rate of all energy and things. As our personal, collective and planetary consciousness raises frequency, the matter world, including our physical bodies, also becomes less dense as our frequency increases.
The meaning of higher frequency consciousness and sentience are intentionally confused through linear thinkers. Some of those linear thinkers are in panel debates arguing in circles as the supposed experts because they have many initials behind their name and credentials in their scientific field. Rather than have open dialogues of cross pollination in the progressive development of mainstream sciences, divide and conquer mentality is present within the circles of experts competing for some precedence in their field. The NAA does not want any of the scientific communities collaborating together in nonlinear thought in a unified stance for serving humanitarian based ethics. That would foster expanding consciousness, compassion and empathy for the human condition where nonlinear thinking could actually solve some major planetary problems. They would rather reward the standard procedures which generate conflicts of interest, backbiting, lack of empathy and one-upmanship for a competitive race to the finish line to see who gets the next awarded grant money from the Rockefellers.
Mainstream Science Confirmation Bias
Linear thinking along with this problem of selfish ambition before human ethics, contributes to scientific confirmation bias. No person in academia wants to suffer the consequences of making new scientific discoveries that the mainstream science community will aggressively crucify. Academic careers are ruined in this way while out casting the target for victimization. Sadly, this negative behavior is neither supportive to developing human potential, nor resolving the many critical problems of the planet through acquiring new scientific technologies.
Depending on which of the mainstream sciences that attempts to discuss the nature of Consciousness, Consciousness takes on a variety of meanings in the area of science that has confirmation bias based on peer consensus. Confirmation bias is the tendency to favor information that confirms one's beliefs or personally invested hypotheses. People display this bias when they gather in a "reality bubble" of group consciousness, that they interpret in a biased way to defend their power, status or position.
At Oxford University with such fellow emeritus as Charles Darwin and his successor Richard Dawkins, there is an intellectually superior advocacy of atheistic science as an agenda in the high status, high powered and highly awarded academics. Atheism holds the belief there is no soul, there is no after life existence, and all of the people that have those experiences directly are discredited through a diagnosis of delusions or brain hallucination. In his 2006 book "The God Delusion", Dawkins contends that a supernatural creator does not exist and that religious faith is a delusion—"a fixed false belief". Any person achieving a Master Degree in Science at Oxford would not likely challenge this absolute belief, that atheism and Darwinism are intellectually superior models of evolutionary biology. Anything diverging from this Darwinian belief system is denounced as ignorant and is ridiculed. This is confirmation bias.
Although Dawkins has reacted to the religious dogma of NAA religion with atheistic fervor, (and we all know why) he has missed the major connection point. The marriage between expanding consciousness, higher levels of operating sentience and ethical world humanism all relate entirely. One cannot be a true humanist and be separated from the Soul by insisting it is a delusion.  The Soul is an intrinsic part of the empathic sentience of a human being.  The World Soul and its empathic sentience have nothing to do with World Religion. When one cannot recognize Soul in the self, one cannot recognize Soul or levels of sentience that is present in other living things. This sets precedence for confirmation bias for the scientific basis of atheism across all mainstream sciences. Most certainly this gentleman has not had direct communication with his Soul or contact with higher intelligence beyond himself. These are the people in academic leadership responsible for molding the world's most prestigious educators and thinkers.
The goal is to create intellectual mind machines at the most prestigious academic levels to block direct sensory experience of higher Consciousness, as directed through highly respected faculty like Dawkins. This way humans will use high technology in barbaric methods to cut into other humans, chop up animals, rip out body parts, fuse DNA with cross species and genetically implant our brain with computer chips as the academics at Oxford applaud this as humanist based "evolutionary biology".  This is the newly burgeoning ideology of Transhumanism, merging eugenics, artificial intelligence and technology with human biology, which essentially is the idea of evolving humans into cyborgs. This is a perfect cover for promoting the Controller reptilian mind control in the academic ranks to oppress human consciousness and shut down direct knowledge of heart based sentience.
Defending Ego Position in Confirmation Bias
Any group of people will display confirmation bias when the impact of acquiring new knowledge, new sentience will create drastic changes around emotionally charged issues and in deeply entrenched beliefs. We have the same issues here in educating people about Ascension, World Humanism and Expanding Consciousness. People tend to interpret ambiguous evidence to support their existing position to defend their belief systems that their mind is most comfortable with. Rather than knowing the truth and considering evidence, when people are in fear based bias, they may aggressively attack others. Generally, this is the ego taking a position personal and brandishing its sword to defend its personal beliefs, whether accurate, true or not. People that identify with an ego position feel personally attacked even when it has nothing to do with them as a person.  This keeps the human race playing out the archetypes of drama in the victim and victimizer roles interchangeably to maintain their confirmation bias.
Those of us on the expanding consciousness path of Ascension must be aware to always question beliefs and confirm our own direct experiences staying clear of confirmation bias because we may feel afraid of the consequences. Selfish Tyrants intimidate others to keep control while Compassionate Leaders serve the vision for the highest potential for all. Together, we must stand in our truth, be true to our heart while developing clear humanitarian ethics and strength in the development of our personal character, the best way we are capable to stay awake.
We must train ourselves to learn about practicing Compassion, if this quality of loving kindness is not naturally present. Compassion is an important facet required to continually Expand Consciousness; we must be willing to expand beyond our current beliefs without fear in order to experience our greater connection with energy and all of life that is fully sentient. If we remain mentally closed, rigid and inflexible, wallowing in the pain of our vices, refusing to adapt to required changes, we constrict energy and wither away. Compassion expands our heart, expands our intelligent energy, expands our sentience and allows us to perceive the holistic parts that interconnect into the Whole. Compassion is the key ingredient to developing human potential, accessing higher knowledge, experiencing higher sentience and feeling benevolence towards all of life. We must practice compassion to expand consciousness and help to reshape world organizations.
Shaping of World Organizations
There are five pillars of the main structures that use anti-human control which influence all planetary affairs. These pillars of society are manipulated to shape all World Organizations through the agenda of control enforced by the Power Elite classes.
Power Elites or Controller

Military Industrial

Intelligence Agencies, Covert Groups and Government

Religious-Academic-Financial

Controlled Media and Press
In choosing one of the main Pillars of Society – Religious-Academic-Financial - we can see how even though these three areas of belief systems feel completely separate and opposed from each other, in reality they are not. They are used interchangeably to appear in diametric opposition to the onlooker, but that is not how they actually work. They all have the same underlying goal to reinforce each other to manipulate power to be given to the top of the chain. Divide and Conquer mentality to continually create victims and victimizers is how all of these pillars of society work. So let us choose the Academic world for an example.
Current mainstream atheistic science forms the current parameter of the collective accepted belief systems in the academic world which further direct the consortium of world organizations which impact human and planetary affairs. Science promotes atheistic consensus and barbaric medical practices, while Religion promotes spiritual terrorism and war through Hell fire and brimstone. Both make massive amounts of money for the financial, medical and military sectors with the primary goal to invest in controlling human beings. Effectively, they are all functioning components of the same thing. 
Science and medicine is monitored aggressively as these mainstream world organizations are used to reinforce anti-human and anti-life ideological beliefs in the public. These anti-life belief systems require the termination of any progress or discovery which proves Consciousness exists through the consistent elimination of the acquisition of any knowledge that recognizes nature and life as fully sentient. Terminating mainstream knowledge of the existence of extraterrestrials or extra-dimensionals is another scientific strategy to suppress the higher knowledge of sentience beyond human life. In many cases the method to terminate that knowledge from becoming public is through persecution, victimization, and threat of bodily harm or lost economy.  Most scientists are forced to play the NAA game with their rules and stay in a certain parameter of discovery, or be forced to lose their lifetime careers, and financial ability to support their families. This is why we, as the public, must increase our compassion, awareness and support for those who endure these unethical situations.
What would happen to the Military Complex, Multinational Corporations and the World Economic Industries that profit directly from the anti-human ideological beliefs rampant on earth, if those humans truly experienced and understood that all Life, even non-human life, is fully sentient and aware?  That all thoughts, actions, behaviors, wars, killing and murder are recorded in consciousness; no one gets away with hiding anything even if they think they are. It is all recorded in intelligent energy that is conscious. That is the result of Expanding Consciousness, where potential dialogues in such conflict can begin to be fruitful.
The human collective has been shaped upon the influence from extra dimensional sources that remain hidden about our true origin. Hence, the true nature of science merged with ethical philosophy as in the pursuit of higher knowledge, has been extracted and replaced with a soul less machine promoting divide and conquer belief systems. If a highly intellectual scientific atheist cannot prove existence of such things as the Soul, or as animals and plants having sentience, it allows the mad scientist community to slice and dice body parts, extract vital organs and tissues without regard for the total consciousness that functions within the holistic organism. Today's mainstream science ridicules new discoveries, outcasts those that want to develop and improve human potential, and persecutes those who choose interests beyond profiting the multinational corporations and stockholders.
This is why it is left to each of us to be our own spiritual scientist, be an ethical human based researcher and true scientist to test out the nature of consciousness for ourselves. Be an experiencer! Then we may do our best to share our knowledge of consciousness with others through stating calm, unbiased and evidential facts.
The Nature of Consciousness
The first thing that is important to understand is that all that exists, whether seen or unseen, when it is broken down into its simplest and most basic form of energy, consists of a rate of frequency.
To begin to comprehend the nature of Consciousness, and to directly experience Expanding Consciousness through increasing personal frequency, one must go beyond flat linear thinking, thought addiction and stop accepting everything one has been told by other people as fact and truth. The public has been lied to repeatedly about the true motivation behind many world events that are used to continually steal energy resources. Stealing energy is also directly related to the theft of consciousness. Tyrants wreak havoc on the population through oppression, taking away fundamental human needs to enforce fears of survival while promoting genocide and war to feed the pillars of society that continually enforce anti human belief systems.  
One cannot evolve beyond these forces of tyranny and the current state of planetary issues, the crimes committed against humanity, without accessing the higher consciousness and accessing the higher sentience of the intelligent spiritual bodies. If one seeks to improve the world, the requirement is to improve one's consciousness in order to experience higher sentience and connection with life. As consciousness expands, so does the practice of compassionate actions.
Consciousness energy consists of and is interconnected providing a distinct frequency pattern and is immediately transmitted and received, with no concept of space or time when released into the planet. Consciousness is not limited to time and space. If the rate of that vibration falls below or rises above certain intensity, it becomes immeasurable or invisible to the basic human senses. This means it is beyond the capacity of the five basic senses, such as frequency rates outside of the visible light spectrum. That doesn't mean that frequency of consciousness does not exist because you cannot currently sense it. When higher consciousness is expanded, sensory ability, levels of sentience are greatly expanded. This means that one can develop consciousness to perceive and sense energies in higher frequency ranges, and then perceive sentient beings that one was not aware of previously.
During the Ascension cycle this is a fact and it happens every day. However, since people are not given context for this happening (higher sensory perception, intuition, telepathy, etc.) they are potentially persecuted or medically diagnosed. The freedom which allows human consciousness expansion to happen naturally is not as it should be.  This is one method to suppress consciousness on earth through persecution and by rejecting it as a natural biological process of human evolution. Becoming educated about Ascension, Consciousness functions and World Humanism, while committing to expand one's personal consciousness and sentience, is one of the most effective actions one may take for the self and for the planet.
Lisa Renee
http://www.energeticsynthesis.com/index.php